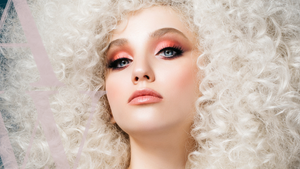 COMPREHENSIVE DIPLOMA JANUARY 2024
We've combined our top programs to accelerate your success
Internationally recognized STARTS JANUARY 2024
Your 1st step to the career of your dreams
FREE 47-PIECE MAKEUP KIT WITH MAKEUP ARTIST MASTERS ONLINE CERTIFICATE COURSE
MAKEUP ARTISTRY CERTIFICATE COURSES
'ONE DAY' STARTS WITH DAY ONE
Your First Step to Becoming a Professional Makeup Artist
THE ARTISTS WITHIN IMPACT
Our mission is to create skilled makeup artists who raise the standards of the makeup industry.
Our vision is coming true class after class.
Taking the makeup courses have changed my life. The instruction was better than I could have ever imagined. Taking makeup artistry is something I have always wanted to do, but until Artists Within Makeup Academy it was only a dream.

Zoe

Makeup School Diploma
"...I'm happy to say that I was able to gain employment right out of school because of the skills I was able to showcase that I learned here at AW. 

I would highly recommend this school if you are looking for a successful career in any makeup path you are choosing to take!"

Rayshel

Makeup Diploma, Advanced Makeup Diploma, SFX Makeup Diploma
When I started makeup school I was terrified that I wouldn't be good as a makeup artist or hair stylist. It seemed like a lot to take in as I had no experience. The makeup instructors were so patient with all of us and the many demo's and hours of hands on really left me feeling confident that I can tackle anything now that I am finished. Thanks so much Artists Within Makeup, the staff were so amazing, it feels like leaving home!

Kimberly

Makeup School Diploma & Hair Session Styling Diploma
The makeup courses instruction is at the highest level, the makeup classes size was small enough that we received extensive personal attention, and the makeup courses work and practical makeup artist experience provided, fast tracked my abilities as a makeup artist exponentially. To top it off, I secured a job with one of the best makeup brands at Canada's top luxury department store a week after graduating. My credentials as a makeup artist trained through Artists Within Makeup Academy is why I secured employment so quickly and successfully.

Kirsten

Full Time Makeup School Diploma
★★★★★

Virtual Makeup Diploma was amazing! It was very easy to learn online and convenient to be able to work on assignments whenever, and where ever. Highly recommend for anyone who can't make in academy!

Maiah

Virtual Makeup Artistry Diploma
GET TO KNOW US
WHY ARTISTS WITHIN?
Learn our core values, our mission to the beauty industry, and the difference we're making to professional training.
EXPLORE AW
Our makeup academy is an ITEC approved centre allowing our Makeup Artistry Diploma students to become certified in 45 different countries world-wide.
When you take our Makeup Artistry Diploma course, you receive your Makeup Artistry Diploma, ITEC International Makeup Artistry Certification and your ITEC Infection Prevention Award. Three makeup certifications all included in one makeup course!
Based in London, England, ITEC ensures that the training you are receiving is of superior quality. Allowing you to rest assured that you are getting the best makeup artistry education possible, while giving you the upper hand over your competition.
Browse our blog, 'THE AW EDIT' for our top picks, industry news, student success stories, and more!